Offerwall Partners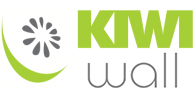 Cryptocurrency Earning Ways
List of the types of tasks you can do to earn money using our service. Each task has a different way to complete!
Faucet
This task is the simplest one, you just need to click a button to get the reward, but the button only enables every 40 minutes.
Paid To Click (PTC)
This task is very comfortable to complete, you just need to watch some advertised websites to receive your coins.
Offers & Paid Surveys
Get paid for trying new products and services (videos, apps, websites) & take surveys while influencing the next generation of products and services..
Mining
This tasks is one of the easiest one! You only click one button and your device will start to mine coins!
Autofaucet
One button click and you will start earning on auto-pilot !
Lottery
Buy lottery tickets and be the one to win big prize! Lottery game is completely transparent.
Achievements
Each time you complete different challenges you will get rewarded!
Referral System
Refer your friends and family to earn even more with our generous referral program!
Level System
Each task you do, you get EXP for it which levels you up. With each level your bonus increases, moreover you get certain gift!
Multiply Your Cryptocurrencies !
Multiply your cryptocurrencies by using our luck & multiplier features. Our Dice game is an easy to play cryptocurrency game that aims to provide a seamless experience of the online cryptocurrency casino interlaced with a user-friendly design.
Provably Fair
User Friendly
Hot Keys
Real Time Data